Constraint Technologies International (CTI) attended the Swinburne Aviation Leadership Summit which was a two-day event focused on bringing together leaders within the Australasian aviation sector. This timely summit explored future trends in disruptive technologies as well as aviation sector growth both locally and globally.
The summit was officially opened by Air Chief Marshal Sir Angus Houston AK, AFC (Ret'd) who said:
"Supporting our current aviation leaders and developing the next generation of leaders for the aviation industry is vitally important."
In attendance were leaders from Airbus, CASA, ATSB, Jetstar Airways, Qantas Airways, Virgin Australia, Airservices Australia, Nauru Airlines and the Royal Flying Doctors Services.
CTI was represented by Vice President of Technology John Corry and Technical Project Leader Michael Wake.
Vice President John Corry said:
"Swinburne Aviation have truly done something wonderful for the Aviation sector in Australia by hosting this remarkable summit. Leaders from across the sector have been brought together to discuss the state of our industry. Ideas were shared and many thought provoking discussions took place that have broadened my understanding of our industry."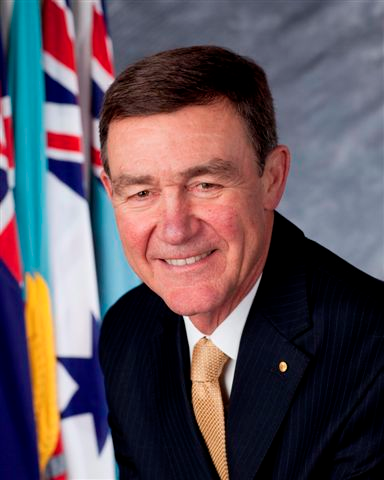 Air Chief Marshal Sir Angus Houston AK, AFC (Ret'd)